An extremely efficient method to create cuts in restricted access areas. 
Over 20 Years of Managerial Experience
Highly Competitive Prices
100% Satisfaction Guaranteed
Contact Us for a Free Quote
Very professional and knowledgeable team. Helped us on a tricky site and were absolutely great. Would definitely use again.
sean fitzgerald
10/10/2022
Best contractors I've had on site, I've used Bailey and his guys on a number of jobs and every time they deliver on time and always leave my sites in perfect condition.
Really nice guys. They did a great job and left the site tidy. Will use again in the future I'm sure.
Used on numerous jobs even undershirt notice very Professional service left my site clean and tidy unlike no other drilling or sawing company I've used before big thank you to Bailey and the Bc diamond drilling team always a pleasure look forward to using you guys again
I have used Bailey on numerous jobs over the past few years . He has always taken care of anything I have thrown at him in an amazing time scale . I would have no hesitation in recommending him .
Bailey and his team were ready and available at a moments notice to attend my job in central London over the weekend. The job was not straight-forward but they worked around the problems and successfully core drilled out all holes as required. Would definitely recommend and will keep their details for future works.
10/10 service from BC Diamond Drilling. Highly recommend. Really professional, polite & friendly.
Leading Edge Cutting Technology for Large Concrete
DIAMOND CUTTING & SAWING OF CONCRETE USING WIRE SAWS
An
extremely

popular diamond cutting & sawing of concrete, brickwork & masonry.
FLEXIBLE & FAST

FLUSH CUTTING

HIGH SPEED CUTTING IN EXCESS OF 2SQM/HOUR

CLEAN & SMOOTH CUT SURFACE

UNLIMITED CUT DEPTH

REINFORCED CONCRETE AND MASONRY

360

°

 CIRCULAR CUTS UP TO 2.5M 

Ø



QUIET & FUMELESS

SAFE OPERATION VIA REMOTE CONTROL

PLUNGE CUTTING OPTION FOR BLIND & REBATED OPENINGS

RSJ'S & CONCRETE BEAMS
Our 4.5 Star Google Review score is a reflection of the importance we place on providing a high quality service.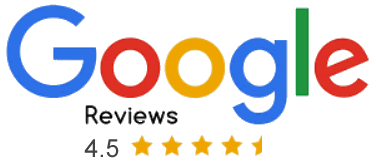 How does Wire Sawing Work?
 Originally used for sawing quarry blocks wire sawing has been developed for the construction industry to saw through Concrete. A rig of pulleys guide a loop of wire infused with diamonds through the section of concrete being cut.
Wire saws are great to saw through metal structures, brick, block work as well as other tough materials.
Diamond Wire Sawing is ideal cutting solution for sawing significant amounts of heavily reinforced concrete in complicated settings with restricted access especially where speed & depth of cut are critical.
What Makes Wire Cutting Better than other Cutting Options?
As well as its practical advantages this technique can be less expensive than some other cutting options such as solid diamond impregnated blades.
Diamond wire cutting can be an extremely versatile option for cutting even heavily reinforced concrete, because extending the length of the beaded diamond wire can increase the length of the cut even in the confined spaces.
The lubrication & cooling is often provided by water or oil. The wire used can either be a single strand or multiple strands braided together to form a deep diamond wire sawing or say diamond wire cutting cable.
The hardness of diamonds allows the wire saw to cut through almost any materials that are softer than the diamonds and ensure a reinforced concrete cutting.
For certain materials this method may not require water or cutting fluid, & so produces a clean dry cut.
SERVICING THE SOUTH EAST, LONDON & BEYOND
Our wire sawing contractor services are provided across London & the whole of the South East including Sussex, Kent & Surrey & beyond inc. Hastings, Bexhill, Eastbourne & Brighton.