WALL & FLOOR CHASING LONDON
Chasing concrete, brickwork & masonry for cables & pipes for electricians & plumbers. We deliver a precise and clean service with emphasis on safety.
Over 20 Years of Managerial Experience
Highly Competitive Prices
100% Satisfaction Guaranteed
Contact Us for a Free Quote
Very professional and knowledgeable team. Helped us on a tricky site and were absolutely great. Would definitely use again.
sean fitzgerald
10/10/2022
Best contractors I've had on site, I've used Bailey and his guys on a number of jobs and every time they deliver on time and always leave my sites in perfect condition.
Really nice guys. They did a great job and left the site tidy. Will use again in the future I'm sure.
Used on numerous jobs even undershirt notice very Professional service left my site clean and tidy unlike no other drilling or sawing company I've used before big thank you to Bailey and the Bc diamond drilling team always a pleasure look forward to using you guys again
I have used Bailey on numerous jobs over the past few years . He has always taken care of anything I have thrown at him in an amazing time scale . I would have no hesitation in recommending him .
Bailey and his team were ready and available at a moments notice to attend my job in central London over the weekend. The job was not straight-forward but they worked around the problems and successfully core drilled out all holes as required. Would definitely recommend and will keep their details for future works.
10/10 service from BC Diamond Drilling. Highly recommend. Really professional, polite & friendly.
CHASING CONCRETE, BRICKWORK & CHASING MASONRY FOR CABLES & PIPES
Including chasing concrete, brickwork & chasing masonry for cables & pipes for electricians & plumbers.
The area being worked on can be vacuumed as part of the process, so providing good dust management. In addition, it is non- vibratory & is a dry cut procedure so doesn't require water. These aspects help to minimise the environmental impact of the process.
Precise channels can be efficiently cut for a range of requirements such as embedding cables, conduit, trunking & pipework below a surface.
Hard concrete floor slabs can be chased using high floor saws.
Creative designs can be achieved where they form part of the project specifications.
Our 4.5 Star Google Review score is a reflection of the importance we place on providing a high quality service.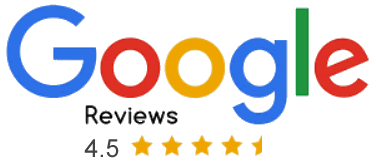 What is Wall Chasing?
Chasing is a process that's ideal for cutting narrow wall channels in materials such as masonry or concrete. Whether it's brick or concrete walls, all the channels are cut by diamond blades mounted on hand-held power tools and attached vacuum collection equipment.
Double slots are cut to equal depths after which the material between the is broken up & removed with appropriate tools such as hammer drills etc.
Here's What Makes Wall and Floor Chasing Stand Out!
Both abrasive & diamond blades are utilised in the wall and concrete floor cutting process depending on the materials & particular requirements of the project. This provides flexibility in cutting accurate channels in concrete slab structures, brickwork, render, plaster, block work, marbel or screeds.
In addition to having built up extensive experience in floor and wall chasing BC Diamond Drilling have extensive experience in the processes such as electrical and plumbing installations that are regularly commissioned as part of the same project.
Hopefully the information on this page has provided the necessary background to the process for anyone who was unsure. Please feel free to get in touch to discuss your particular requirements, so we can provide any further advice & information about this service.
SERVICING THE SOUTH EAST, LONDON & BEYOND
Our wall & floor chasing contractor services are provided across London & the whole of the South East including Sussex, Kent & Surrey & beyond inc. Hastings, Bexhill, Eastbourne & Brighton.