DRILLING & BURSTING LONDON
Our Concrete drilling and bursting service is a drilling and hydraulic process that allows large concrete structures to be broken down into smaller more manageable pieces.
Over 20 Years of Managerial Experience
Highly Competitive Prices
100% Satisfaction Guaranteed
Contact Us for a Free Quote
Very professional and knowledgeable team. Helped us on a tricky site and were absolutely great. Would definitely use again.
sean fitzgerald
10/10/2022
Best contractors I've had on site, I've used Bailey and his guys on a number of jobs and every time they deliver on time and always leave my sites in perfect condition.
Really nice guys. They did a great job and left the site tidy. Will use again in the future I'm sure.
Used on numerous jobs even undershirt notice very Professional service left my site clean and tidy unlike no other drilling or sawing company I've used before big thank you to Bailey and the Bc diamond drilling team always a pleasure look forward to using you guys again
I have used Bailey on numerous jobs over the past few years . He has always taken care of anything I have thrown at him in an amazing time scale . I would have no hesitation in recommending him .
Bailey and his team were ready and available at a moments notice to attend my job in central London over the weekend. The job was not straight-forward but they worked around the problems and successfully core drilled out all holes as required. Would definitely recommend and will keep their details for future works.
10/10 service from BC Diamond Drilling. Highly recommend. Really professional, polite & friendly.
DRILLING & BURSTING SERVICE
Our Concrete Drilling and Bursting Service is a drilling & hydraulic process that allows potentially large concrete structures to be broken down into smaller more manageable pieces.
BREAKING UP CONCRETE & MASONRY WITH A QUIET DEMOLITION
As a quiet demolition method, this way of breaking up a concrete structure & masonry has a reputation as one of the best ways of demolishing structures in a safe, efficient, and dust-free way.
DRILLING STAGE
Diamond drilling produces holes to cut through nearly any material including stone, metal, concrete walls & even reinforced concrete. Once the holes are drilled, experts remove large concrete structures with minimal noise.
Our 4.5 Star Google Review score is a reflection of the importance we place on providing a high quality service.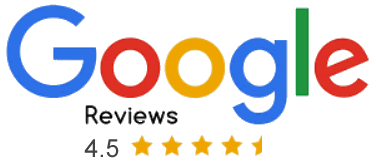 BURSTING STAGE
This stage of concrete bursting or hydraulic bursting shares the same advantages as the drilling stage as a non-percussive process. It takes the form of powerful hydraulic bursters being inserted into the pre-drilled holes to access the deep concrete masses.
The surrounding concrete is then cracked through the pressure exerted as the bursters expand in the holes. This efficient method is repeated across the section being demolished until it's been completely reduced to individual chunks that can them be more easily removed.
Why Concrete Bursting?
The Concrete Bursting method is virtually silent because it works with hydraulic power. As a result it's an excellent option for situations where noise control is a key consideration.
During the concrete bursting work, hydraulic bursting offers very little hand & arm vibration for those operating the machinery. This provides increased safety & allows this technique to be employed extensively while bursting concrete.
Where the concrete is only being reduced to chunks small enough to be removed it avoids the concrete being completely destroyed & as such reduces dust etc.
SERVICING THE SOUTH EAST, LONDON & BEYOND
Our diamond drilling & busting contractor services are provided across London & the whole of the South East including Sussex, Kent & Surrey & beyond inc. Hastings, Bexhill, Eastbourne & Brighton.