CONCRETE CRUNCHING LONDON
Concrete Crushing London involves the use of a hydraulic cruncher, which is a powerful handheld machine that uses hydraulic pressure to break up and crunch concrete into smaller pieces. This method is often used in situations where noise and vibrations need to be kept to a minimum, such as in London or near sensitive buildings.
Over 20 Years of Managerial Experience
Highly Competitive Prices
100% Satisfaction Guaranteed
Contact Us for a Free Quote
Very professional and knowledgeable team. Helped us on a tricky site and were absolutely great. Would definitely use again.
sean fitzgerald
10/10/2022
Best contractors I've had on site, I've used Bailey and his guys on a number of jobs and every time they deliver on time and always leave my sites in perfect condition.
Really nice guys. They did a great job and left the site tidy. Will use again in the future I'm sure.
Used on numerous jobs even undershirt notice very Professional service left my site clean and tidy unlike no other drilling or sawing company I've used before big thank you to Bailey and the Bc diamond drilling team always a pleasure look forward to using you guys again
I have used Bailey on numerous jobs over the past few years . He has always taken care of anything I have thrown at him in an amazing time scale . I would have no hesitation in recommending him .
Bailey and his team were ready and available at a moments notice to attend my job in central London over the weekend. The job was not straight-forward but they worked around the problems and successfully core drilled out all holes as required. Would definitely recommend and will keep their details for future works.
10/10 service from BC Diamond Drilling. Highly recommend. Really professional, polite & friendly.
Why Choose Our Concrete Crunching London?
BC Diamond Drilling & Sawing Ltd is a reputable and reliable company with extensive experience in Concrete Crunching London.
Our team of experts have extensive experience in the field and uses the latest techniques and equipment to ensure high-quality work with a great emphasis on safety. Following strict safety protocols to ensure the safety of our employees, your workers and members of the public.
We offer competitive pricing for concrete crunching services without compromising on the quality of our work. Get in touch with us and we will work with you to find a cost-effective solution that meets your budget requirements. Not only this, but we are committed to providing excellent customer service. Working with you throughout the entire process, from initial consultation to completion of the project, so that you are 100% satisfied with the project.
Unlike many of our competitors, we understand that every project is unique and requires a tailored approach. So, we offer flexible solutions to meet the specific needs of each client, so that budget, time and service requirements are met in full.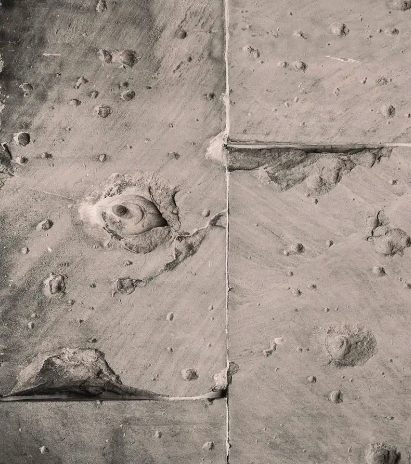 Purpose of Concrete Crunching London
Concrete crunching is the process of compressing concrete between hydraulic jaws, which effectively crunches them together and breaking them into small pieces relatively quietly in build up areas across London.
When compared to other demolition services such as concrete bursting, it is relatively quiet, which is ideally suited to situations where noise and vibration reduction is a key consideration.
This option delivers increased safety and enables this technique to be carried out extensively across a demolition site in the capital city, or Hastings, where BC Diamond Drilling & Sawing Ltd also operates. In addition, it maintains structural integrity and offers minimal disruption thanks to remote-controlled demolition machines.
How Concrete Crunching Works?
The hydraulic jaws are offered up to the open edge of concrete until a section is between them. Next, the powerful hydraulic breakers apply pressure to compress the concrete between the jaws using up to 30 tonnes of pressure during hydraulic concrete crunching.
Under the significant hydraulic pressure being applied the concrete breaks into pieces that either fall away or can be removed. This process is systematically repeated across the entire section of the concrete structure that is being worked on.
Benefits of Concrete Crunching in London
Concrete crunching is a popular method of removing concrete structures in London, and it offers several benefits over other traditional methods of concrete removal.
Reduced Noise
Concrete crunching is a low-noise method of concrete removal, making it ideal for use in urban areas or near sensitive buildings. It produces less noise compared to other methods such as jackhammering or blasting.
Minimal Vibration
Unlike other methods of concrete removal that can cause significant ground vibrations, concrete crunching produces minimal vibrations. This is particularly important in situations where nearby structures may be affected by vibration.
Reduced Dust
Concrete crunching produces minimal dust, making it a cleaner method of concrete removal compared to other methods. This is particularly important in enclosed spaces or areas where dust could be a health hazard.
Cost-Effective
Concrete crunching can be a cost-effective method of concrete removal, particularly for larger structures. This is because it requires less manpower and equipment compared to other methods such as jackhammering or blasting.
Versatility
Concrete crunching can be used for a wide range of concrete removal applications, including cutting door and window openings, removing concrete walls, columns, and foundations.
How Concrete Crunching Differs From Concrete Crushing
Concrete crushing involves the use of a hydraulic jaw or impact crusher to break up and crush concrete into smaller pieces. This is often used as a means of recycling old concrete structures or preparing concrete for disposal.
How Concrete Crunching Differs From Concrete Bursting
Concrete bursting is a method of breaking up and removing large concrete structures by using hydraulic power to split the concrete into smaller pieces. This is done by drilling a series of holes in the concrete and then using hydraulic power to expand steel wedges placed in the holes. This causes the concrete to fracture and break apart into smaller pieces, which can then be removed.
SERVICING THE SOUTH EAST, LONDON & BEYOND
Our concrete crunching services are provided across London & the whole of the South East including Sussex, Kent & Surrey & beyond including Hastings, Bexhill, Eastbourne & Brighton